FiftyOne Bikes
At FiftyOne, the customer is an individual, not a collective. Our focus is always on creating the best possible ride experience for you, one that's deeply satisfying and brimming with confidence, knowing that this means different things to different riders.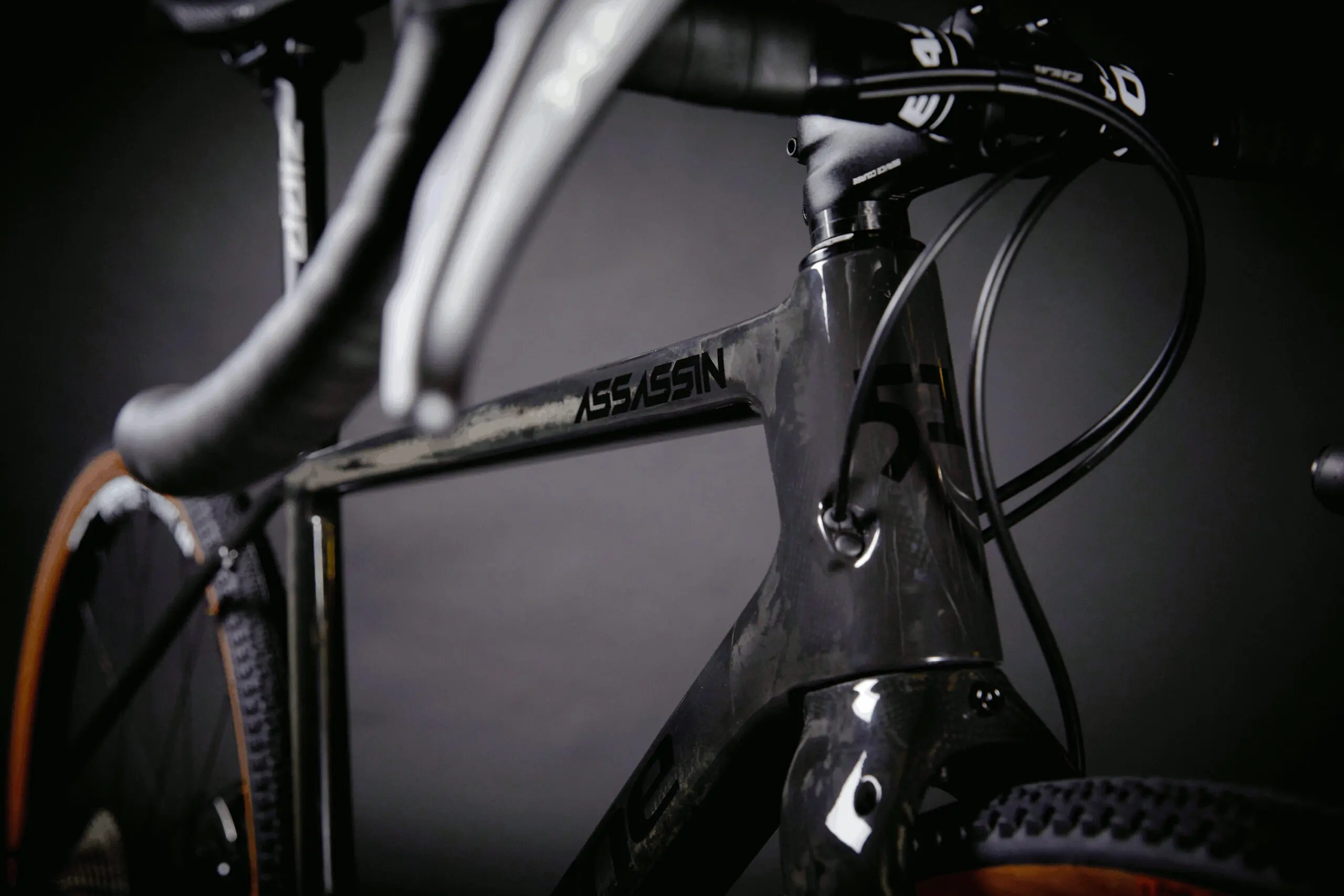 Are you ready for your next dream bike?
Check out FiftyOne Bikes Assassin Gravel bike – your next dream
Assassin Gravel Bike
Unless otherwise indicated, all measurements are given in mm.
Geometry (mm) Mid/Low Position
S
M
L
XL
Rider Height cm / ft
< 170 (cm)
167 – 180 (cm)
178 – 188 (cm)
185 – 196 (cm)
< 5'5 (ft)
5'4 – 5'9 (ft)
5'8 – 6'1 (ft)
6'0 – 6'4 (ft)
Effective TT
A
534.96
562.1
589.77
613.65
ST
B
465
490
510
530
ST angle
C
73.5
73.5
73.5
73.5
HT angle
D
69.5
69.5
69.5
69.5
Rear Center
E
430
430
430
430
BB Drop
G
70
70
70
70
Wheelbase
H
1023.03
1052.12
1081.73
1107.94
Front Center
J
602.85
631.75
661.18
687.25
HT
K
116
141
170
202
Stack
L
540
565
590
620
Reach
M
375
395
415
430
Trail (Low Axle Position) (700×45)
87.49
87.49
87.49
87.49
Trail (Hi Axle Position) (700×45)
75.95
75.95
75.95
75.95
Fork Offset
53/45
Wheel size
700 and 650b
Fork Length
405