Ku Cycle
Best and Fastest Triathlon Bikes – Custom-Built and Aerodynamic
K

Ú 

Cycle TF1

Ku Cycles – Best and Fastest Triathlon Bikes
ground-breaking technology

F1 engineered

fully custom
Most bike fits today are still performed after the customer has already purchased their new bike; we call this a post-purchase fitting service. During a traditional bike fit, the contact points (saddle, handlebar and pedals of the athlete) are adjusted within the limitation of the current bike geometry.
Some 95% of all bike sales world-wide are sold through a traditional sales model whereby the manufacturer sells their products through country distributors and within each country through retailers or bike shops. Examples of brands within the triathlon segment selling their product on this basis are Trek, Scott, Specialized, Cervelo etc.
Over the past 5 to 10 years, new brands such as Canyon have been exclusively using the online-direct sales model and bypassing country distributors and retailers.
At Kú Cycle, we believe that in the mid to high-end segment, both these sales models miss one key point: a very experienced bike fitter should first establish the rider position independent of the bike.
We have created an entirely new sales model where our bikes will not be sold through bike shops, the internet, sales agents, sales reps or country distributors. We will work exclusively with the one and only partner with whom we believe our bikes should be sold: the Kú authorized bike fitter!
Bike fitting has to become a pre-purchase service.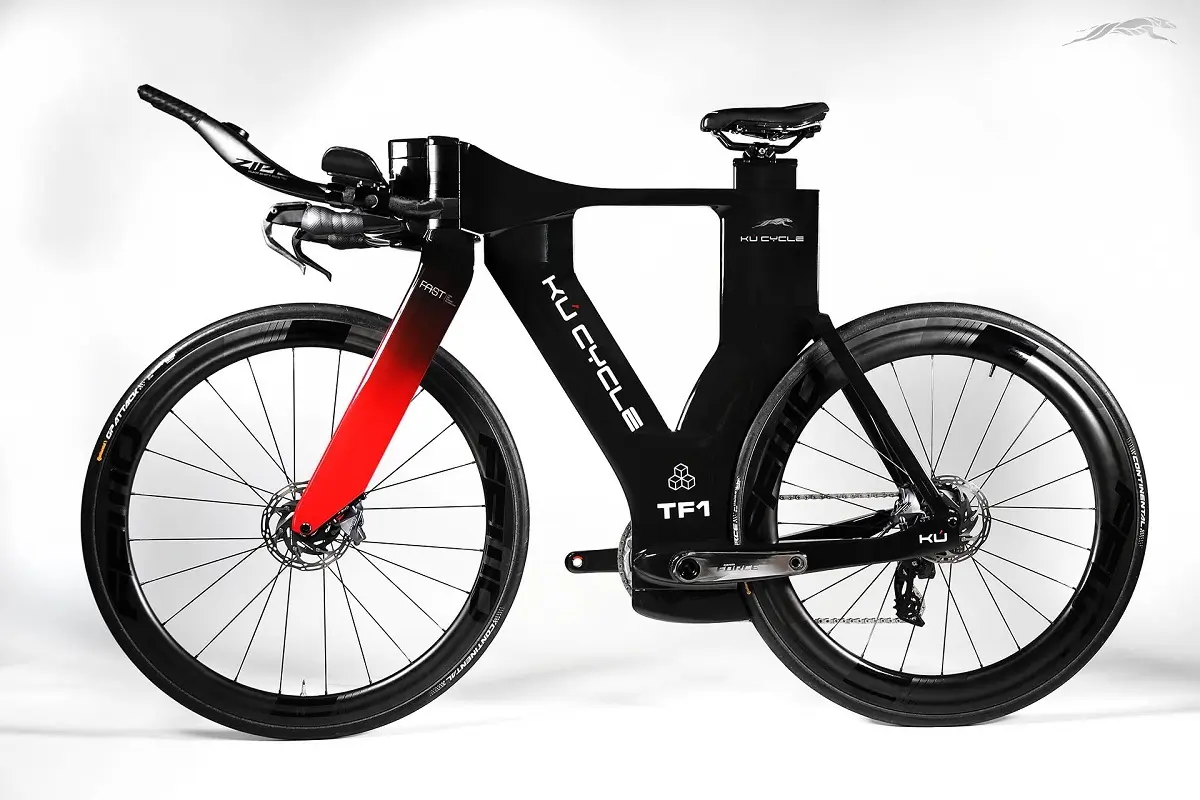 Ku Cycle
Ku Cycle's founders, Alex Bok and Richard McAinsh mission was to design bikes and performance solutions to change cycle sport forever. Rethinking bike design from the ground up while offering the perfect fit for the rider.
The majority of aero bikes for triathlon are designed around an elite rider's physiology and are, more often than not, very uncomfortable to ride. During a fit session, we would often find the best aero and performance position for a rider, only to be disappointed when their new aero bike cannot hit the necessary position. They were destined to compromise in all their events!
The Ku Cycle is a super aero bike with a custom fit for riders of all shapes and sizes.
The TF1 is packed with aerodynamic and performance innovations; find out a lot more about them HERE
The TF1 is available as a complete bike with wheels and built around a SRAM Force AXS eTap groupset.
Prices start from 13,195.00 (inc. VAT), Zipp NSW wheel and powermeter upgrades are available (subject to availability).
Lead times are currently 12 weeks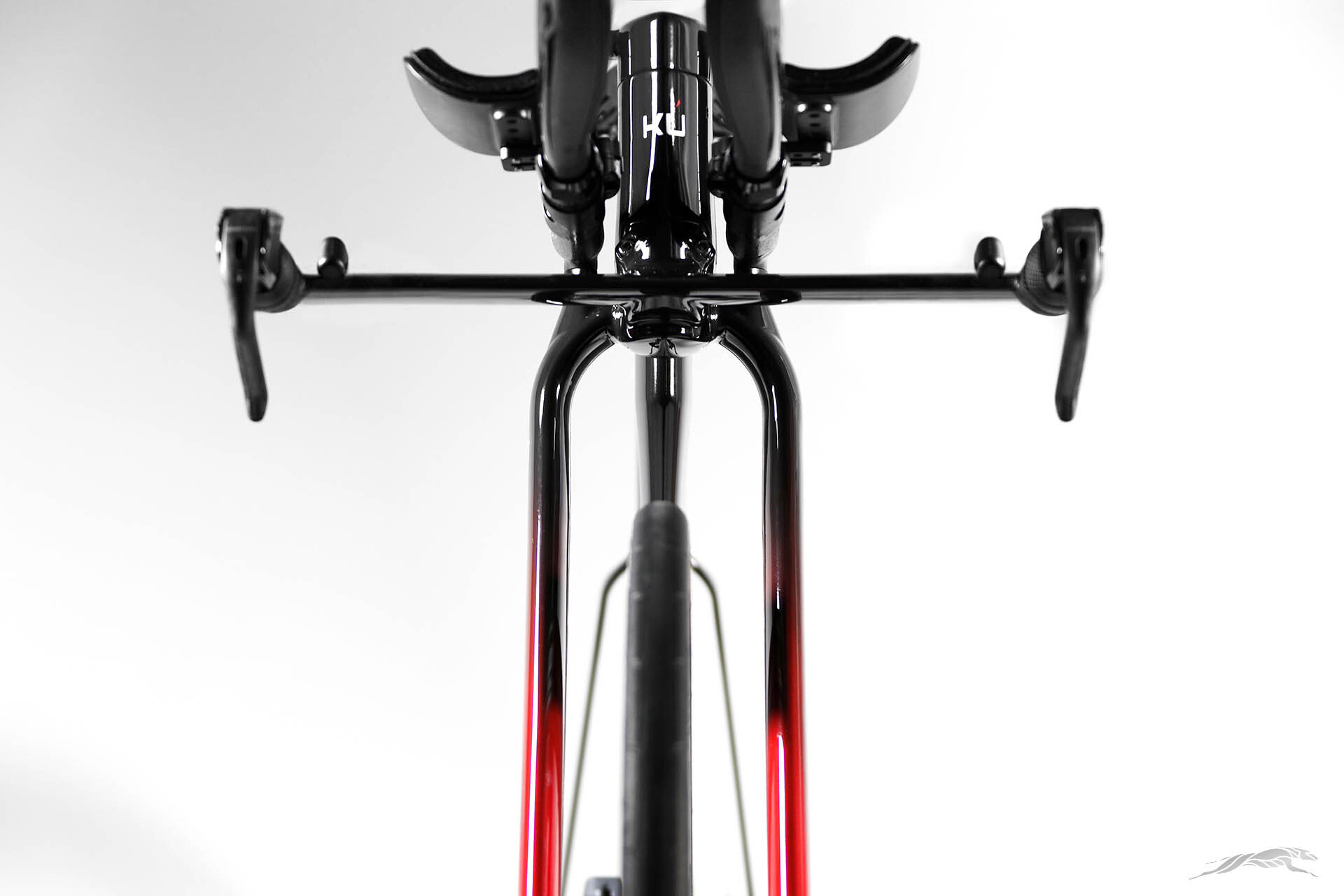 Aerodynamic design by Formula 1 designer Richard McAinsh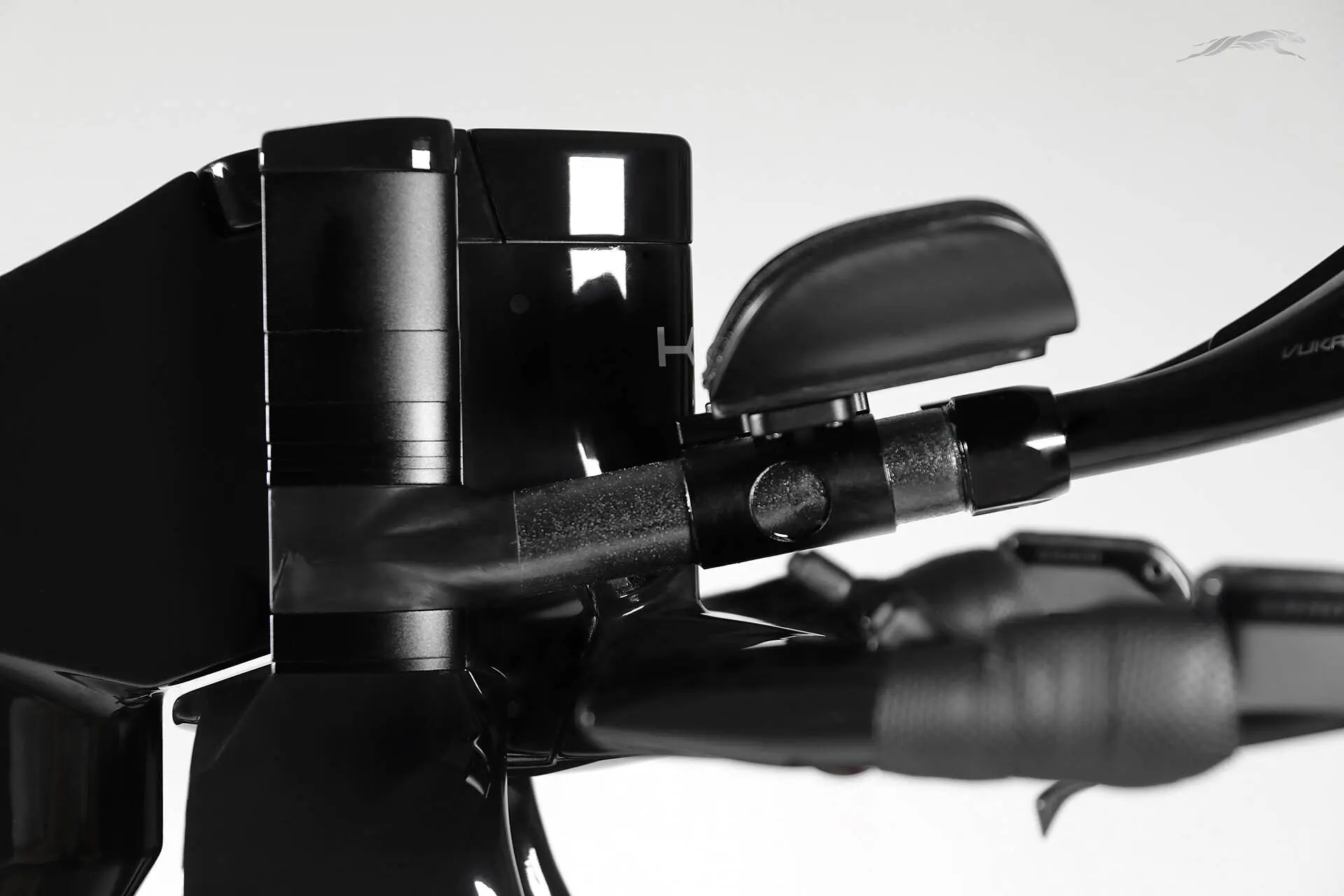 Integrated and clean aerobar adjustment