Mountainbike-Einrichtung
Sie so zu unterstützen, dass Sie sich effizient, sicher und komfortabel bewegen
Wenn man Fahrrad fährt, bewegt man sich in einem, sich wiederholenden, Muster. Man sitzt auf dem Sattel und hält den Lenker. Die Füße sind an den Pedalen fixiert und bewegen sich kreisförmig.
Deine Stärke , Flexibilität und deine Ausrüstung bestimmen, wie du positioniert werden musst, um maximale Leistung zu erzielen sowie Verletzungen zu vermeiden.
Ich vermesse und analysiere alle RadfahrerInnen mit Präzision und großer Liebe zum Detail. Unabhängig des Fitnesslevels, solllten alle RadfahrerInnen die Leichtigkeit dieser Bewegung genießen dürfen.
Welche Probleme können durch ein Bikefitting gelöst werden?
Beschwerden oder Schmerzen in fast allen Bereichen des Körpers (unterer Rücken, Nacken, Knie, Leiste, Handgelenk, Fuß)
Sofern kein anderes medizinisches Problem vorliegt, welches die Schmerzen verursacht, können wir herausfinden, in welchen Bereichen du Hilfe benötigst.
Bessere Leistung
Verbesserung der Aerodynamik
funktionelles Bewegungsscreening
Hochgeschwindigkeits-Bewegungsanalyse
mechanische Einstellungen deines Fahrrads
optimale Anpassung deiner Cleats
endgültige Messdaten für die Einstellungen des Fahrrads
Teileempfehlungen, falls erforderlich
Vorschläge zur Muskeldehnung und Verbesserung deiner Bewegung
Welche Fahrradtypen Du mitbringen kannst
Mountainbike-Fit-Setup
ist aus jahrzehntelanger Mountainbike-Erfahrung entstanden. CycleFit Europe ist die beste Option für Sie, um Ihre leistungsfähigste und effizienteste Position einzunehmen.
Wenn ich an einer bestehenden Fahrradposition arbeite, überprüfe ich Ihre bestehende Position und gebe Empfehlungen für Änderungen an Ihrem bestehenden Fahrrad, damit Sie die von uns festgelegte Position erreichen können.
Der Prozess beginnt mit meinem langwierigen Functional Movement Screening. Dieses funktionale Bewegungsscreening habe ich von Jahr zu Jahr verfeinert, und es ist wirklich das, was den Unterschied zwischen Sieg und Komfort ausmacht und dem, einfach nur dabei zu sein und eine weitere Nummer im Feld zu sein.
Wir haben den ultimativen Bike-Fit-Screening-Prozess verwendet und verfeinert, seit wir ihn 2009 beim World Tour Team HTC – Highroad eingeführt haben.
Ich kann mit gutem Gewissen sagen, dass ich mit den Besten der Besten zusammengearbeitet habe – Gustav Iden, dem aktuellen Ironman-Weltmeister, Kristian Blummenfelt – aktueller Triathlon-Olympiasieger, Patrick Lange – zweifacher Ironman Kona-Sieger, bis hin zum legendären deutschen Ironman-Sieger Normann Stadler.
Dies ist nur eine sehr kleine Liste von Champions, die alle auf meinen Fahrradanpassungsprozess und meine Fahrradanpassungsberatung vertraut haben.
Lassen Sie mich Ihnen zu Ihrer nächsten Bestleistung verhelfen!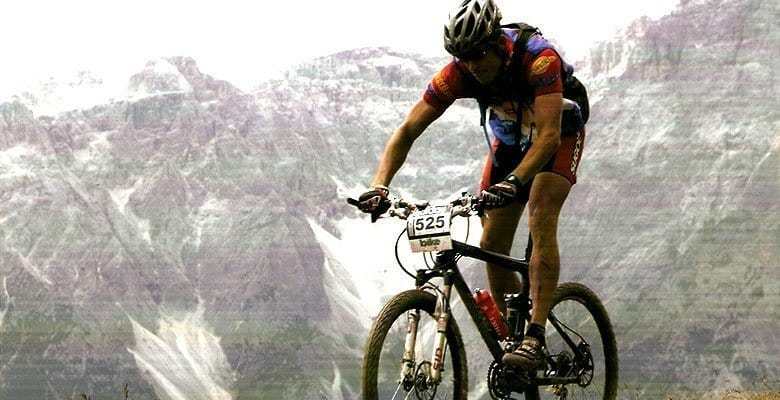 MOUNTAIN BIKE SETUP FIT Unterstützung und Nachbereitung
Digital gespeicherte Fahrradmessdaten, und das bedeutet, dass wir Ihnen helfen können, mehrere Fahrräder einzustellen, wenn Sie es brauchen. Wenn sich die Jahreszeiten ändern, ändert sich auch die Passform Ihres Fahrrads. Ihre perfekte Passform mit unserer Rennrad-Analyse entwickelt sich ständig weiter, und wenn Sie mehr oder weniger flexibel, mehr oder weniger fit werden, wird und kann sich das auf Ihre Sitzposition auf dem Rad auswirken. Ein Bike Fit mit mir hilft Ihnen!
Wenn Sie eine vollständige Bewertung der Fahrradanpassung hatten, können wir Ihnen helfen, Ihre Position während der Saison anzupassen.
Erkundigen Sie sich nach den Einzelheiten der Preisgestaltung, wenn Sie bereits im Laufe des Jahres Anpassungen vorgenommen haben.
In der Vorbereitung auf den Wettkampf oder für den nächsten Wettkampf hilft das bequeme Sitzen auf dem Fahrrad erheblich.
Frequently Asked Questions
how much does it cost?
It depends on the services that you book. Please refer to the booking site. In some cases, we might need to change bike parts like cranks, saddle or handlebars.
what do i need to bring with me?
CLEAN bike, cycling shoes and clothing. If you have any additional components that you think we might consider using bring them with you.
how long does it take?
Anywhere from 1,5 to 2,5 hours, depending on the issues you have and on your bike.
are people allowed to accompany me?
In the current situation with COVID-19, no, for your safety and reducing the transmission to other customers. If you don't feel well, please inform me and we can make arrangements to reschedule your appointment.